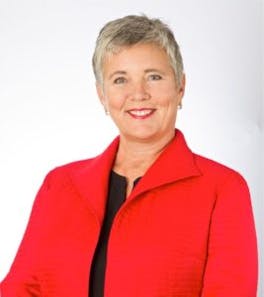 I believe that consumers deserve an honest professional who demonstrates integrity, market knowledge and a willingness to work hard to help them to reach their goals.  Someone who listens carefully to their expectations and be attentive to their needs.
I have helped move over 1200 hundred families over the past 26 years and welcome the opportunity to demonstrate how my experience, my commitment to excellence, and understanding of the real estate market will make a difference for you.  I promise to make your real estate experience a positive one by providing you with the insight and information necessary for you to make educated decisions that are right for YOU and without any pressure.  You can count on my devoted, personal attention and we'll have some fun along the way!
WHEN YOU CHOOSE ME AS YOUR PERSONAL REALTOR, YOU ARE CHOOSING ….
A full time professional dedicated to serving your real estate needs first and foremost
An agent with over 80% of her business earned through past clients and their referrals
A wealth of knowledge and expertise in your market area
A highly skilled negotiator working on your behalf with a reputation of honesty and integrity with clients and colleagues
The promise of absolute confidentiality
Award Winning Career
Since 1990, I have enjoyed an award winning career as one of the top producers in the local real estate market. I am the recipient of the CENTURY 21 CENTURION, GRAND CENTURION, CANADA MASTERS DIAMOND CLUB AND THE MASTERS HALL OF FAME awards. The CENTURION award is earned through outstanding real estate knowledge, excellent marketing skills and dedication to client service. It is reserved for those who prominently rank as leaders within the top 2% of the Century 21 sales force.
CENTURY 21® AWARDS
2017 Centurion Producer
2016 Centurion Producer
2015 – CENTURION® Producer
2014 – CENTURION® Team
2013 – DOUBLE CENTURION® Team
2012 – CENTURION® Honor Society Team
2012 – CENTURION® Team
2011 – DOUBLE CENTURION® Team
2010 – CENTURION® Team
2009 – CENTURION® Team
2008 – CENTURION® Team
2007 – DOUBLE CENTURION® Team
2006 – CENTURION Team
2005 – #8 Team by Production
2005 – Grand CENTURION Team
2004 – #4 Team by Production
2004 – Grand CENTURION Team
2003 – #3 Team by Production
2003 – Grand CENTURION Team
2002 – CENTURION® Producer
2001 – CENTURION® Producer
2001 – Masters Hall of Fame
2000 – Masters Diamond Club – Maintained
1999 – CENTURION® Producer
1999 – Masters Diamond Club – Maintained
1998 – CENTURION® Producer
1998 – Masters Diamond
1997 – CENTURION® Producer
1997 – Masters Ruby
1996 – CENTURION® Producer
1996 – Masters Club